Mizushima Amplifiers
MIZUSHIMA AMPLIFIER 300B SE Bifu V1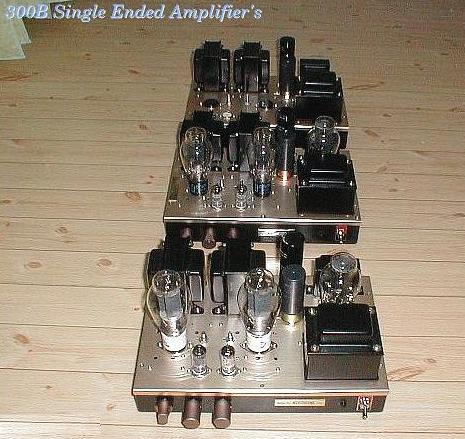 Max Power is 7.5W rms.price is USD (ask) dollars without valuves of 300B.
I have 2 option for order .almost within 280,000 Yen from 270,000 Yen.include Shipping to your country by SAL.
but valves not include.please divided by dollares rate today.detail ask me.always ask me for price.

(1) 3 stages drive EF86 + 6922 + 300B.(2A3)(Recomended)

(2) Western 91B type Amplifier driven by 6SJ7,6SH7 or same like Yamamoto A08 type.
or WE91 Type amplifier get narrow power band so not recomended.but if would like to use.

Price is from xxxxxx Yen to xxxxxxx Yen depend on what type of Transformer use
like a XE-20S etc.I can not recommended use Tamura Transformer because very much expensive.
without valuves.mono amplifier a little bit expensive than these price for pair.
if would like to use Hahimoto H20-3.5S is good for 300B and 2A3 SE.a little bit more expensive.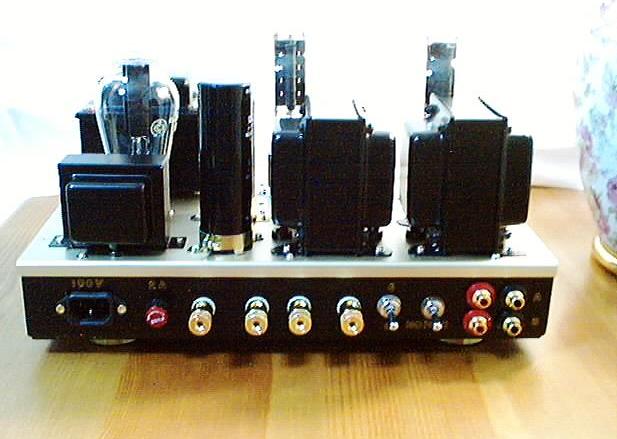 300B Single Ended Amplifier Special version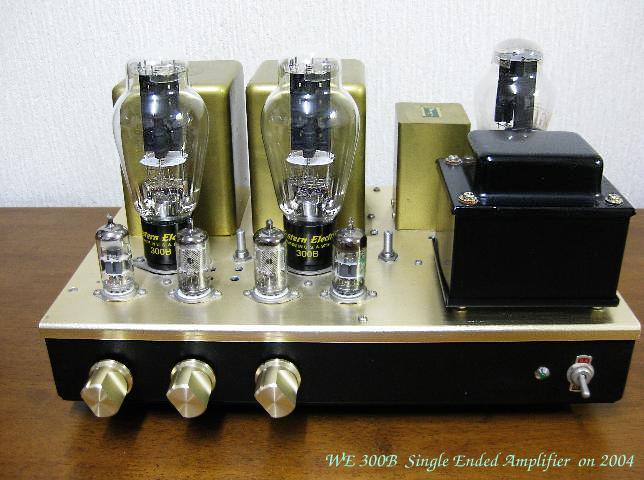 300B Single Ended Amplifier with James
Transformer is James ,Tamura and Tango which do you like ?


all my product of frequency response are 10Hz to 100Khz -1dB with TANGO XE-20S.
please see same type of english and europian amplifiers does not reach 100Khz
many amplifier are until 40Khz .what can say ? Japanese Made Amplifier are good
charactor and not only my amplifiers.NO Name of Amplifier but good.
include I will make spacial name plate which is wrote for your name.
2A3 single ended amplifier can be use as 45 single ended amplifier.
some customer using as Emission Lab 45 single ended amplifier as good result.


2A3 Single Ended Amplifier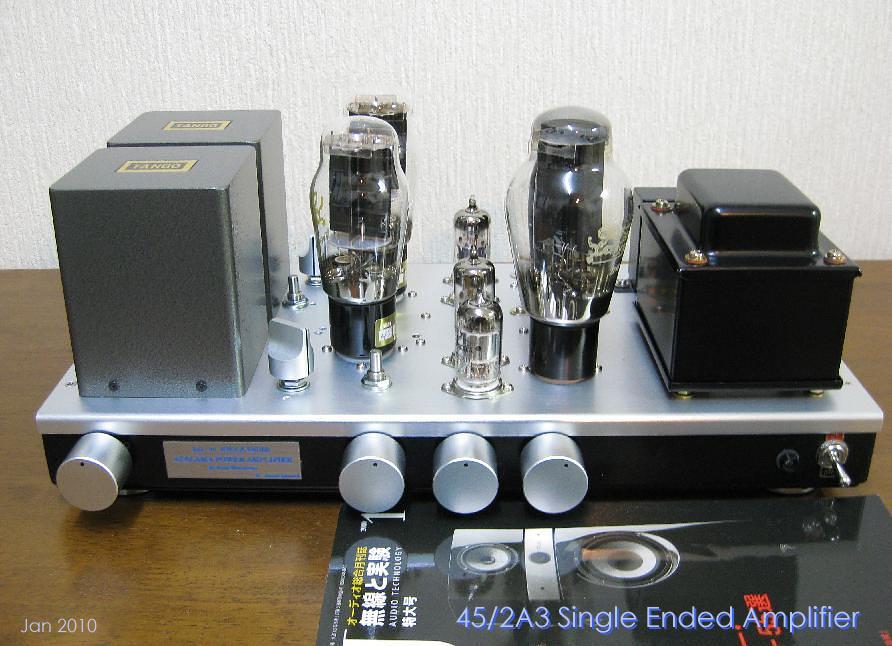 Custom model 2A3/45 compatible Amplifier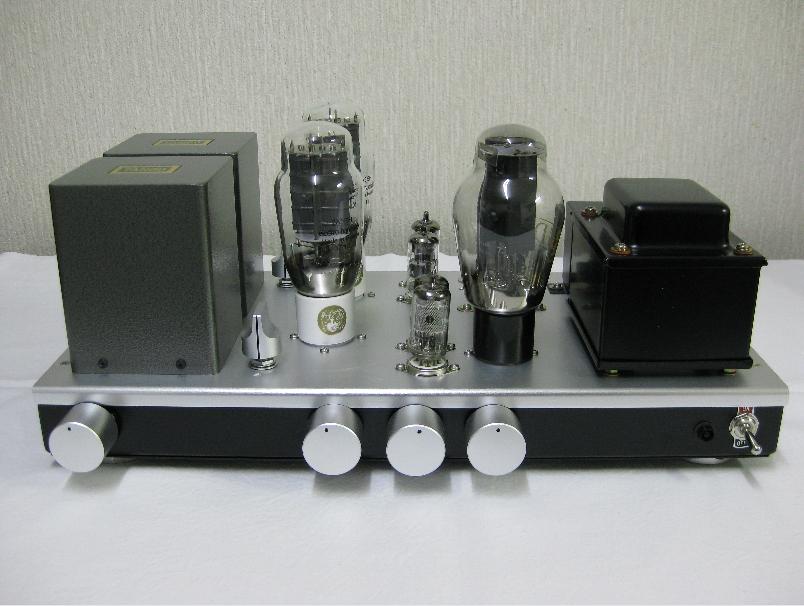 Input line are 2 line of RCA and one line of XLR.
Audio Transformer are ISO Tango XE20S. 290,000 Yen to your country.
include valves and SAL by Japanese POST .Valves are 2A3C type.220V or 110V
please ask !!!!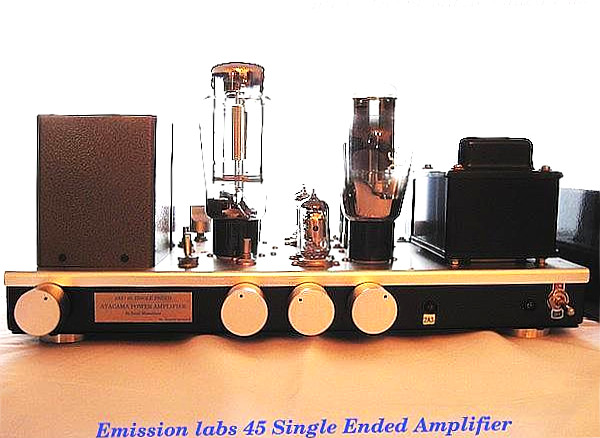 45/2A3 Single Ended Amplifier using as 45 SET
Important Notice
No1.
Basicaly I do not have a Stock.I will start fabrication when already I got deposite my account of Bank.
Many valve amplifier use P.C.B for mounting components but my amplifier are using
point to point wiring with OPPC and OFC(ten 9er)and some of Silver wire,ground line are
using Nikel 2mm wire for audio.all of Japanese knows about
PCB mounted amplifier does not get good natural sound result.so many expensive
amplifier are made from point to point wiring in Japan. off course I am using
only Japanese Transformer.I do not use Tamura Transformer.because expensive in Japan.
I am using Hut Audio Lab and Hashimoto(Sansui) and 3rd party Transformer(Kasuga Transformer only power transformer for 120V and 230V).

Capability is
PMF-15WS 15W ,Hut Audio HO-808 is equvalent of XE20 and 20W.


2 Type of Transformer of Hatt Audio Lab HO-808 20W 10Hz to 100Khz -1dB
Just 2 Type of Transformer are Equivalent of U-808 Tango for 2A3 ,45 ,300B and KT88 etc
and many transformer for Audio making so nothing problem for build up Valve Amplifiers. some one said much better than original.


I do not use Tamura Transformer because expensive in Japan,but quality is
good and new material using for profetional field.they are profetional for
field of broad casting system and other profecional field.(shcool,hospital,rail way,military etc)

No2: Gold Knob are not available commercial in Japan.please do not choose an amplifier for use.
you many use gold chassis but can not use gold Knob. must be use type of Bifuu Amplifier's knob.

Note: ISO Tango was closed down,so
the arrival of the Tango products all became impossible by it went bankrupt as of September 16, 2013 the tango.
We are as using the product of Hut Audio Lab and Hashimoto transformer in order amplifier instead of ISO Tango.
for Audio Single Ended Transformer.and often use Noguchi Transformer product.

On Oct 2013 , 71A Single Ended Amplifier 150,000 Japanese Yen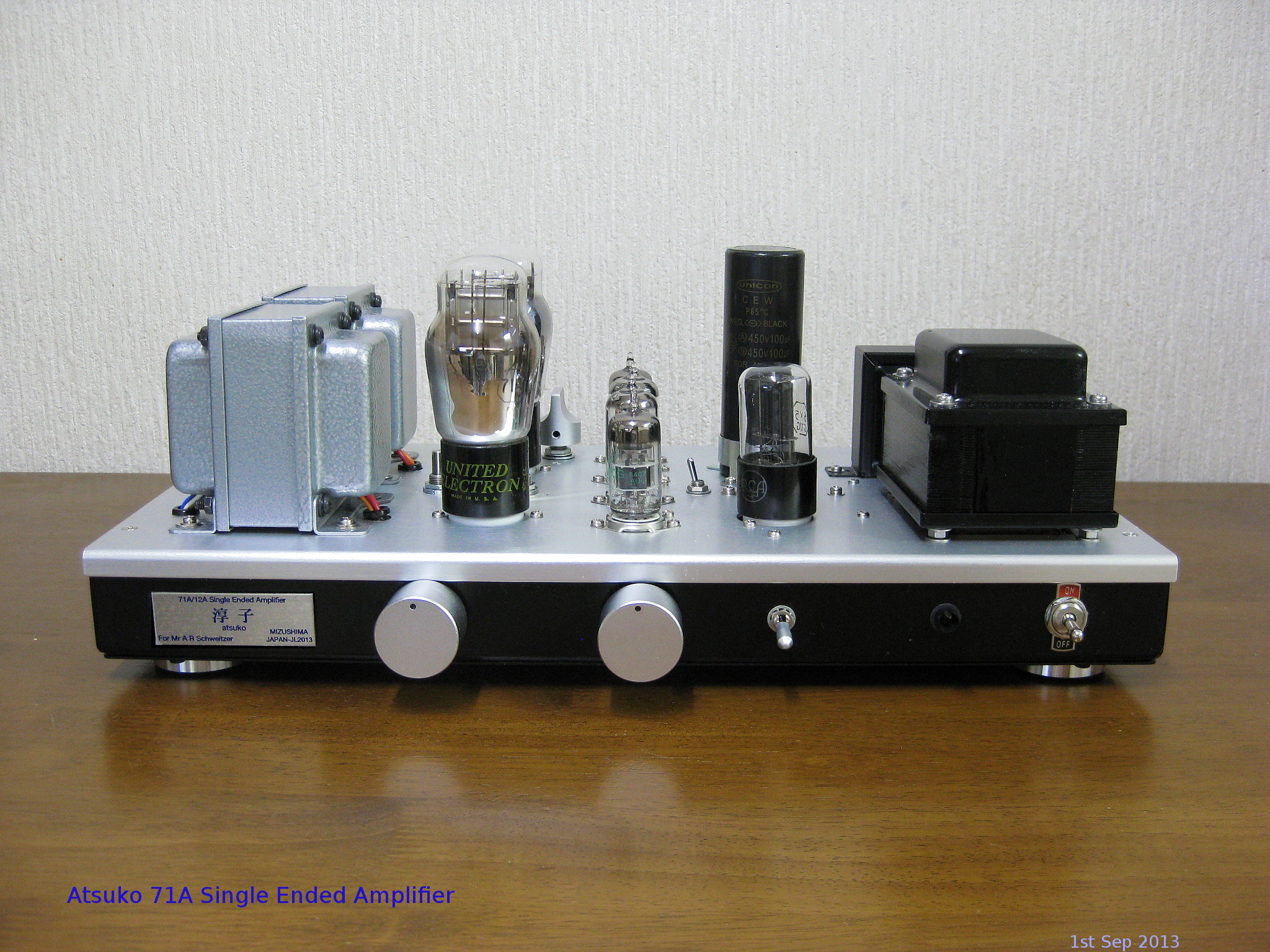 As 71A/12A Single Ended Amplifier but can order as KT88 ,300B,2A3, KT66 single ended Amplifier if would like to get one
If do you have any question please write to me.I will help you.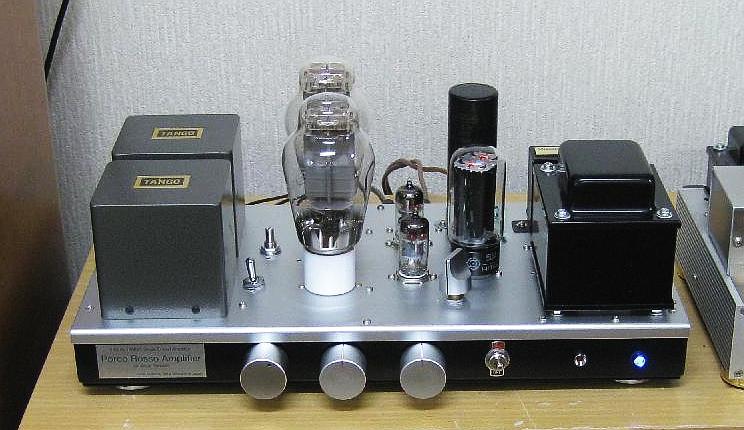 2A3/45 Single Ended Amplifier by ISO Tango FE12S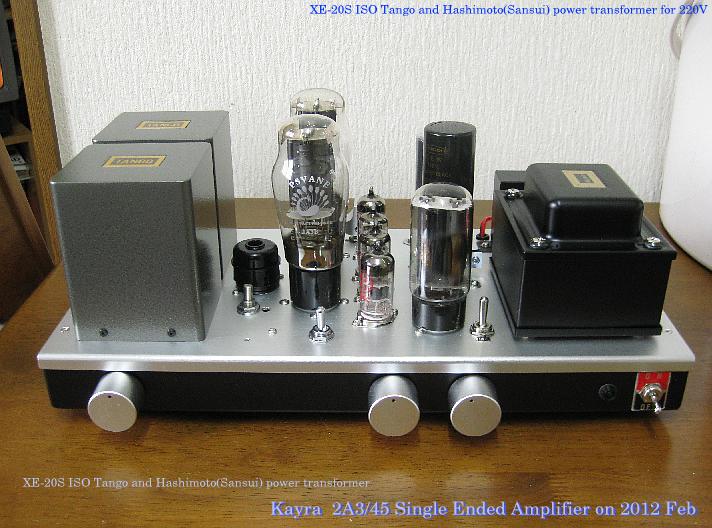 Kayra 2A3/45 Single Ended Amplifier by ISO Tango XE-20S 220V use
Notice : The going out of business with a September 2013 the ISO Tango transformer co Japan.
I am doing brew as Made in Japan
If would like to know more info

last up date 15th Oct 2013 from Japan ,Mizushima Amplifier Made in Japan
Hand Made Amplifier Located Sakura Chiba Japan
(C)Mizushima Amplifiers 2003-2014