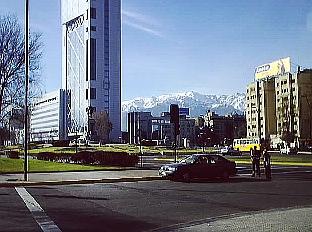 300B/2A3 SE Amplifier D.I.Y

This counter started from 9er May 2011
Introducing 300B Single Ended Amplifier by Perque Drive
2 Digital(SPDIF)input and one input for Analog
いっそのこと、DACを内蔵した2A3/300B コンパチ・シングルアンプの製作です。よくばりアンプの製作です。
This time I am thinking make one of 300B Single Ended Amplifier drived by perque drive( Mr Tetsu Kimura invented)
more than 10 amplifier built up with Perque Drive past days .result is quite very good than normal SRPP and penthode drive.
I got good frequency response and getting good bass than SRPP. Perque Drive is originaly SRPP but use penthode an triode
tubes.Triode must be use low Mu around 20 is good result.you may use 6AN8 and 7199 both are good for drive.
recenly 6AN8 is very diffcult get NOS from USA and very expensive in Japan.instead of 6AN8 can be use
E80CF,6BL8 and E80CF family.Ei 6BL8 is very nice tubes. Ei was lay off many years ago but 6BL8 is still
getting easly in market of Japan. sound like penthode but charctor is SRPP.very good width band.
good freqeuency respose from low edge to high edge.if use XE20S ISO Tango. response is from 10hz to 90Khz
-1dB at 1 W rms by 2A3. circuit diagram is almost same as EL156 Single Ended Amplifier.

This amplifier's Spec is 7 W rms , 2 Digital Input(SPDIF) use Delta Sigma Fluency 24bit DAC in parallel
and one analog input.one SW for control of DF include non NFB position.
このアンプは2A3/45/300B シングルアンプです。入力は3ラインのSPDIFのデジタル入力とアナログ 1ラインを持つ
いわば、デジタル入力の専用シングルエンド・アンプです。アンプはSRPPのぺルケ・ドライブです。
ぺルケ・ドライブはとても、良いドライブ方式であると思います。低域の出方など、SRPPではない方向の音が出てきます。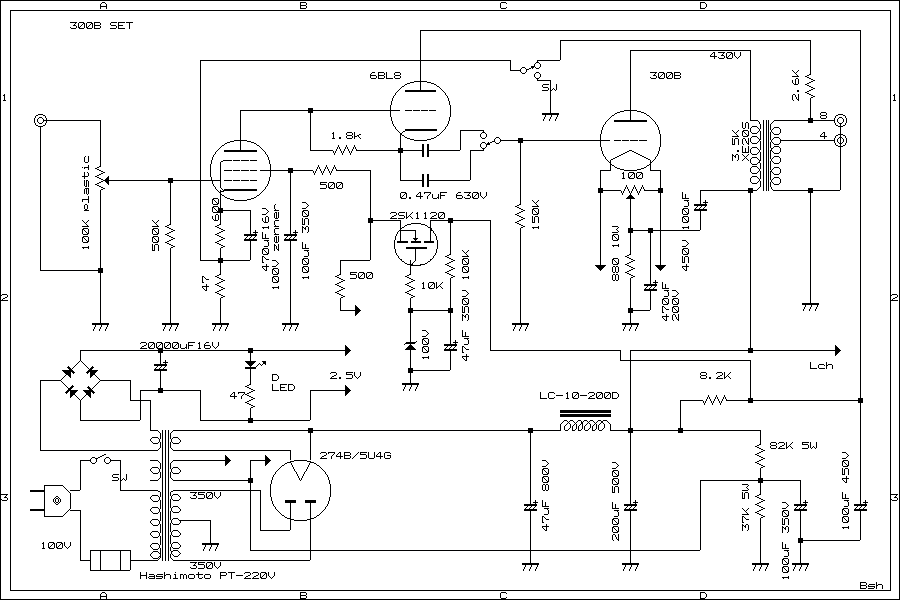 300B Single Ended Amplifier Perque Drived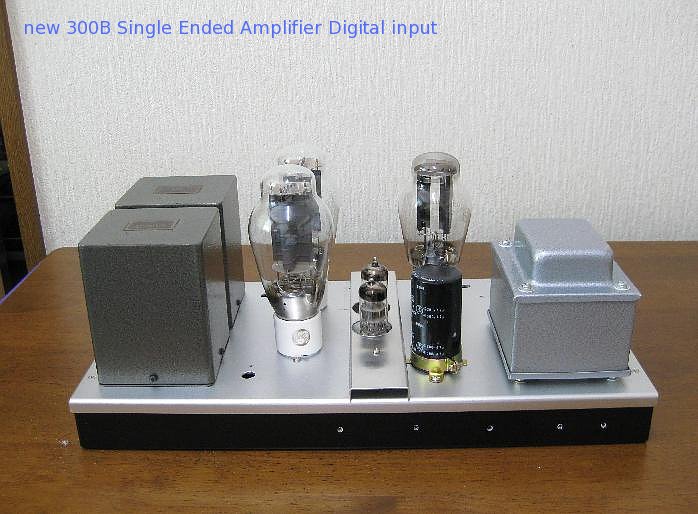 Finally circuit diagram is next 300B/2A3 Compatible Single Ended Amplifier
input line is Digital 2 line input and one of Analog input.
Digital input line will be use Delta Sigma 24bit Fluency DAC.basic circuit of 300B/2A3 is
next.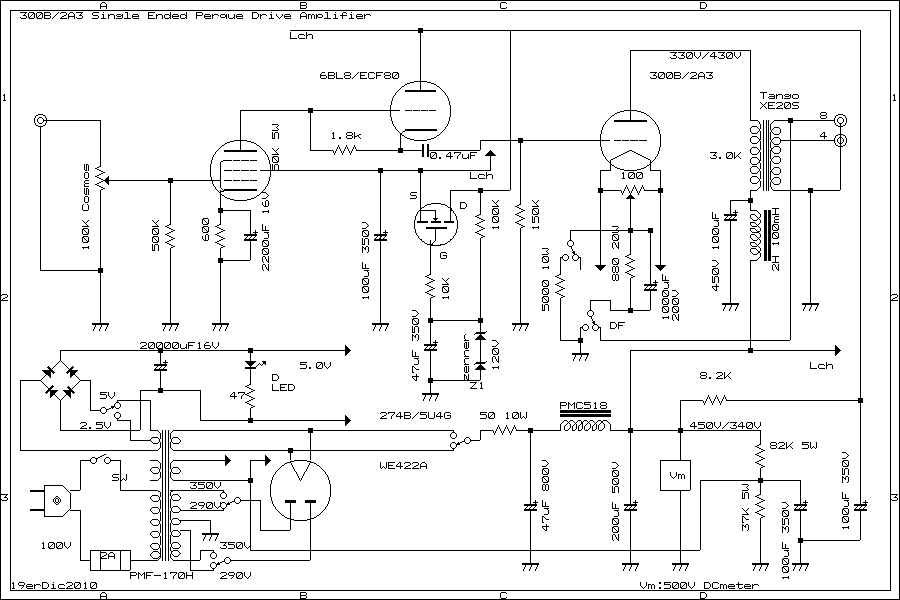 Basic circuit is above 2A3/300B compatible SET Amplifier
Digital to Analog converter circuit is next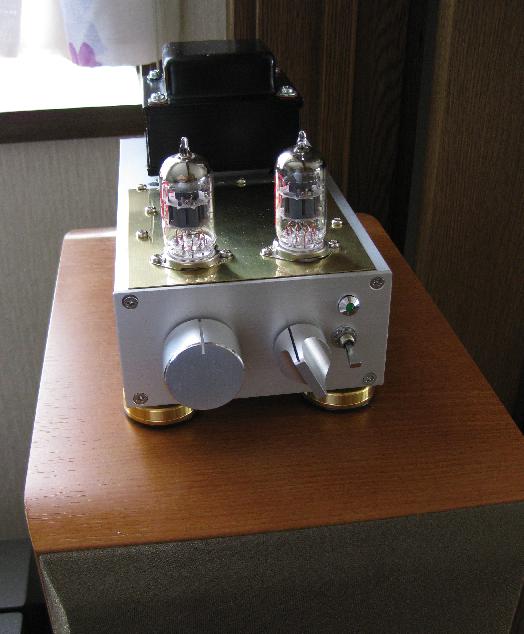 Fluency Delta Sigma DAC with 6DJ8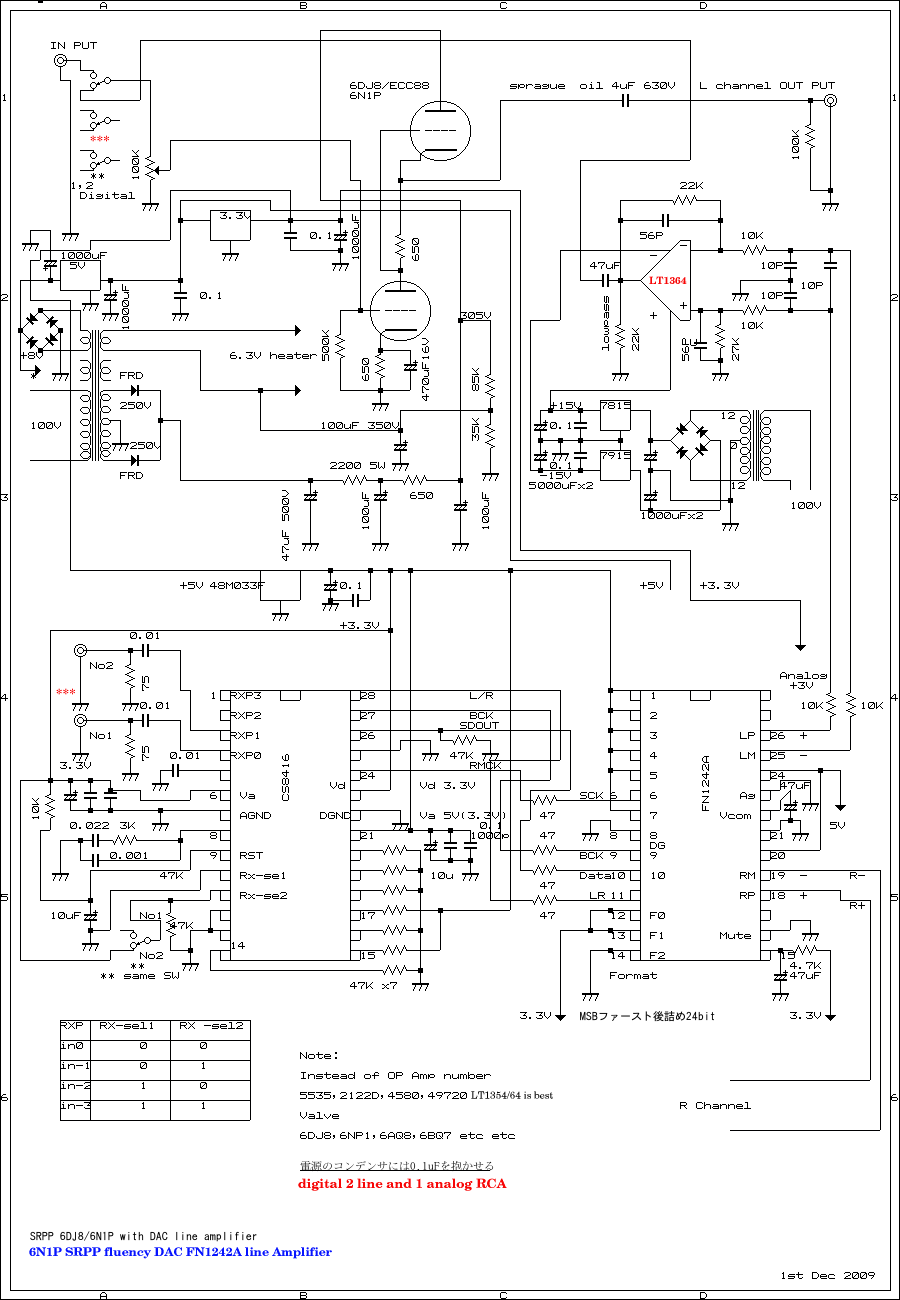 circuit diagram for DAC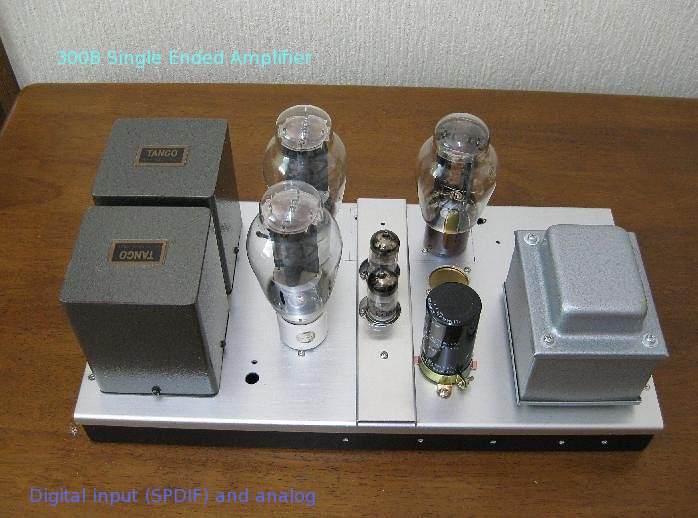 Digital input 300B Single Ended Amplifier on 2011
plan for Digital input line
This time use differential out put DAC even any type of DAC are differential out put.
plan is Kanta Type DAC, but I/V line are OP amp IC's using.shown next picture.
DAI is CS8614 and DAC are 2 of PCM1794 delta sigma.output are differential op amplifier.
I/V line are OPA2406 , output are LT1364. but connect with IC Soket.I will build up
on universal PCB. suppose be , I will use DC/DC small converter for OP IC's power supply.
or small AC Transformer.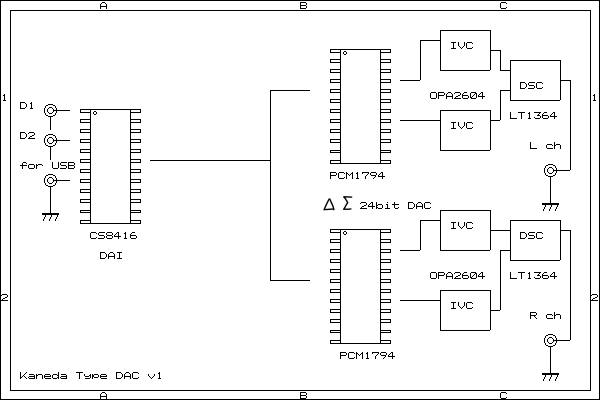 Diagram of New DAC for 2A3 SET Amplifier

Actual DAC circuit for 2A3/300B Single Ended Amplifier

拡大サイズはここをクリック


回路図を見ればわかると思いますが、金田式DACを内蔵した、2A3/300B シングルエンド
アンプです。はじめは、FN1242Aを使おうと思いましたがすでに、プリ専用DAC内蔵プリアンプがありますので、
金田式DACのプリ部はトランジスタのディスクリート式ではなく、内部が狭いため、オペアンプを使う事にしました。
回路はユニバーサル基板を使って回路を組む事にしました。2A3と300Bのコンパチですので、内部はかなり狭くなると
予測されます。なお、
このアンプは2A3/45/300B シングルアンプです。入力は3ラインのSPDIFのデジタル入力とアナログ 1ラインを持つ
いわば、デジタル入力の専用シングルエンド・アンプです。アンプはSRPPのぺルケ・ドライブです。
ぺルケ・ドライブはとても、良いドライブ方式であると思います。低域の出方など、SRPPではない方向の音が出てきます。
少しづつ、アンプを作っておりますので、時間はかなりかかると思います。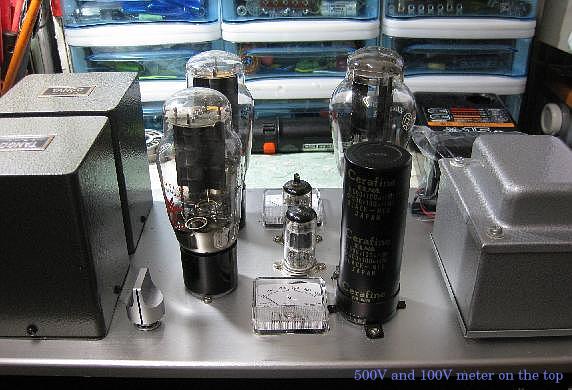 カソードと+Bの電圧を計るために2個の電圧計をのせました、xs500Vと100V用です/21/6/2011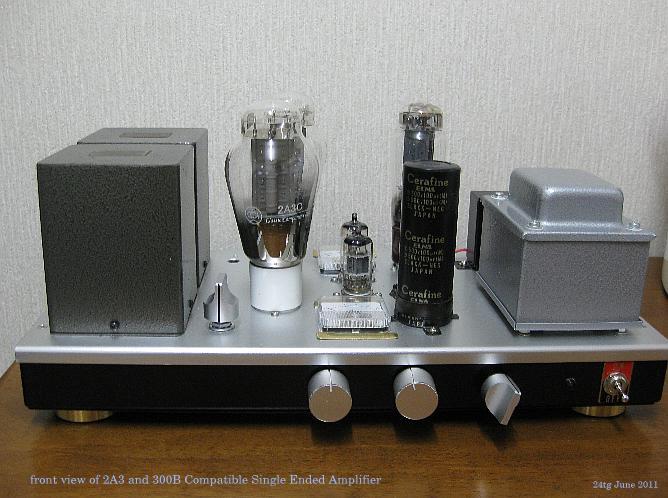 300B and 2A3 Compatible SET Amplifier on June 2011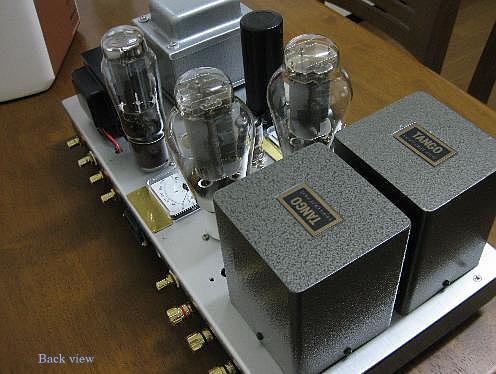 Back view of 2A3/300B compatibe Amplifier by digital input
上の状態は最終レイアウトとなります。まだ中身はからっぽですので、金田式DACも含めて、ゆっくりと内部を詰めて行こうと思います。
これから時間がかかると予測できます、何しろ2A3と300Bの共用アンプですし、ましてDACが入っていますので大変めんどうなアンプと
なりそうです。なお、出力トランスはOld Tango XE-20S です。新しいISO Tango XE-20S と音が違います。人間が巻くトランス
当然、音にも影響は出てきます。Old Tango XE-20Sの方が低域が充実していると思えるのは思い込みでしょうか?
DAC + 6DJ8 PreFN1242A fluencyDAC + Preamplifier
(since 18/July/2010)last up date 23rd July 2011 from Sakura Chiba Japan

Single Ended Amplifier D.I.Y
How to build up Amplifier Single Ended Amplifier 2011