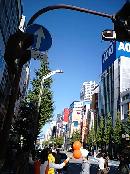 Menu of My Hand Made Electronics
Counter started on 20th Oct 2009



wel,, what can I say!!!!!






I am doing support repair service for DoukAudio/Nobsound in Japan Market only


-----------------------------------------------------------------------------------------------------------------------------------------------------------
I have been providing repair support for Nobsound/DoukAudio Japan since mid 2020. All repair requests should be directed to Mr. Yuan at Nobsound Japan. If you have any questions, please feel free to contact us.
The price is compared to the price of the unit. The price is determined by comparing the price of the product. Most Nobsound products are designed for 110V use, so please use a step up transformer if possible.
Most Nobsound products are designed for 110V, so please use a step up transformer if possible. If you are looking for a step up transformer, please contact General Transformer Sales Co for a 100V to 110V transformer. Please order an isolation transformer if you can.
Please be aware that this is not authorized service support. It is not possible to improve the sound by repairing. supported by Mizushima Audio Lab .



Shishido Type VT62/801A Single Ended Amplifier DIY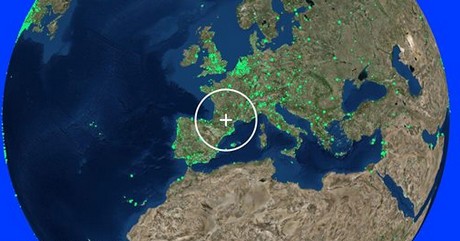 Radio Garden warld wide live radio ,you can find any small town's station any counry and country side
A small town Internet station in the jungle, a small town internet broadcast in the desert,
a small town broadcast station in the mountain Internet distribution stations throughout the world Any broadcast station can find it.
Of course, you can also find the home station where you were born. It is a wonderful site.


Is it true that no one can deny it?


Hatt Audio Laboratory Japan --Audio Transformer Factory--

Japanese Radio Network on Line

Install Waterfox Best for Navigation ,very fast !!support Silverlight ,NPAPI Plugins
300B Single Ended Amplifier ' Name of Amplifier is Encore on 7th Nov 2017
Smallest Project

very smallest server ,you can build up and inexpensive :) if would like see click above picture

New Single Ended Amplifier for 300B using HO-808 Transformer on 20th Mar 2017
This is Bohemia for Version USA 120V type 2A3 Single Ended Amplifier 2021 jan
How about use for sound source from Raspberry Pi B+ This is not toy..High End Audio

ISO Transformers (ex ISO TANGO)is re-Started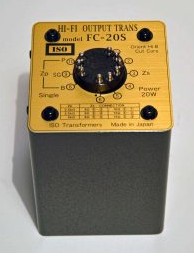 Started from 2nd OCT 2016 as ISO TRANSFORMERS CO Japan
in English
they have FC-20S instead of XE20S only name of transformer is different.and Name of company is no more TANGO.
New company re-started by ex employee of ISO TANGO.real new company of ex ISO TANGO.and New Name of company is
ISO TRANSFORMERS CO JAPAN.

If Visted Tokyo please viste Aitendo ,you can buy small chinese parts in Zone of Akihabara in Tokyo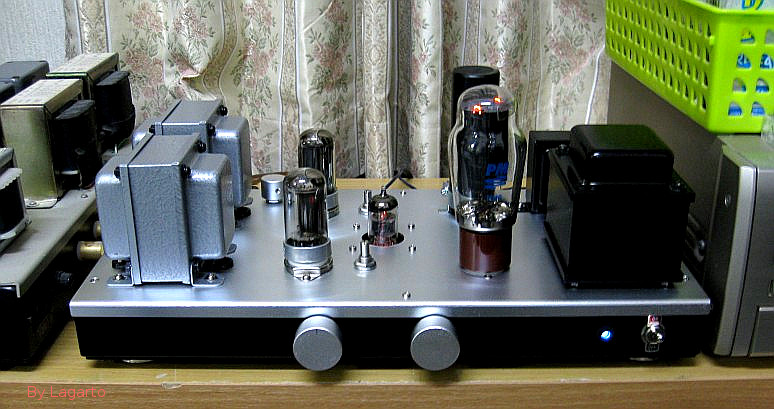 4P1L Single Ended Amplifier UL and Triodo if would like to see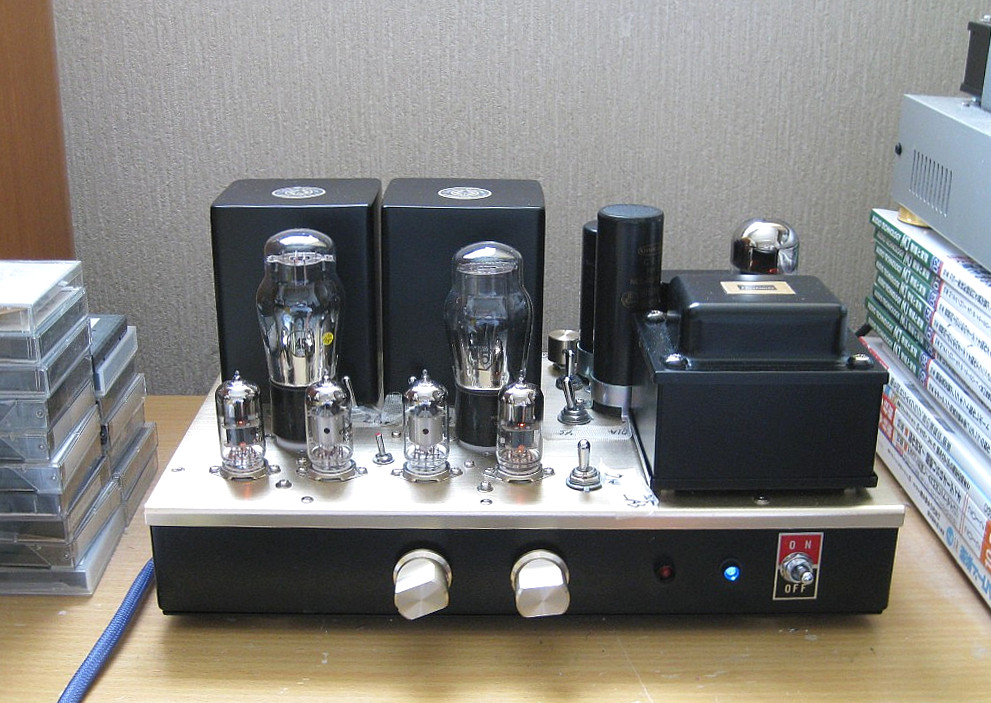 You can use,, 2A3, WE275A, 71A ,300A, 483 , 300B , 345, 45 ,but this is for 45/71A Single Ended Amplifier
I made it's,,,,and show you 2A3/45/71A Hashimoto H20-7U Single Ended AmplifierD.I.Y
I brew one Single Ended Amplifier for you_PRICE LIST of AMPLIFIERS

The other site of FC2 Single Ended AmplifierD.I.Y
Fuluency DAC with Differential Pre-Amplifier 6DJ8DIY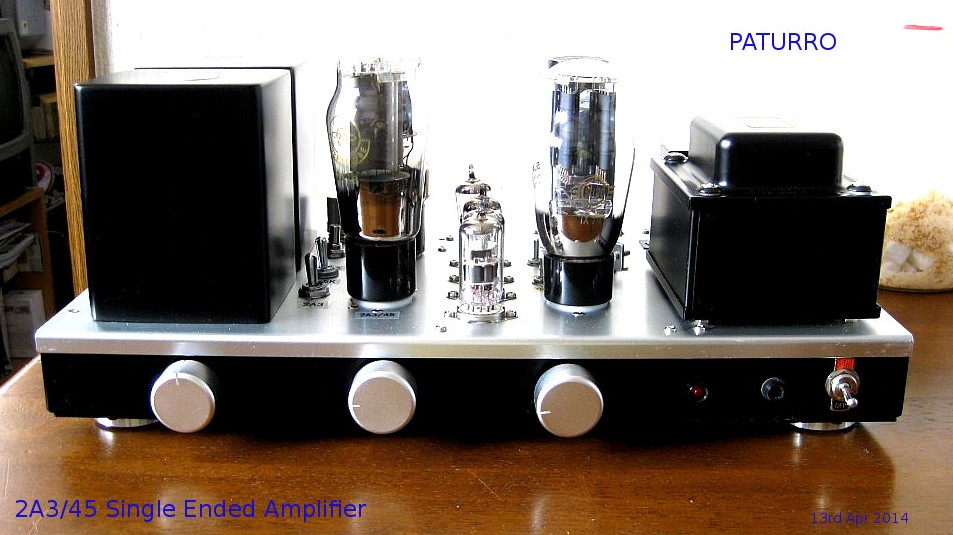 Hashimoto(Sansui)H20-3.5U 2A3 / 45 Single Ended Amplifieron 24th 2014 from Sakura Chiba

This site http://www.single-ended.com has over 300 access's,from OUT OF Japan.
many thanks to " Audiophiler of the world ". from USA, France, Germany ,Italia
and Europa , Mid East country and Mediterranean country and Newzealand ,Australia recently.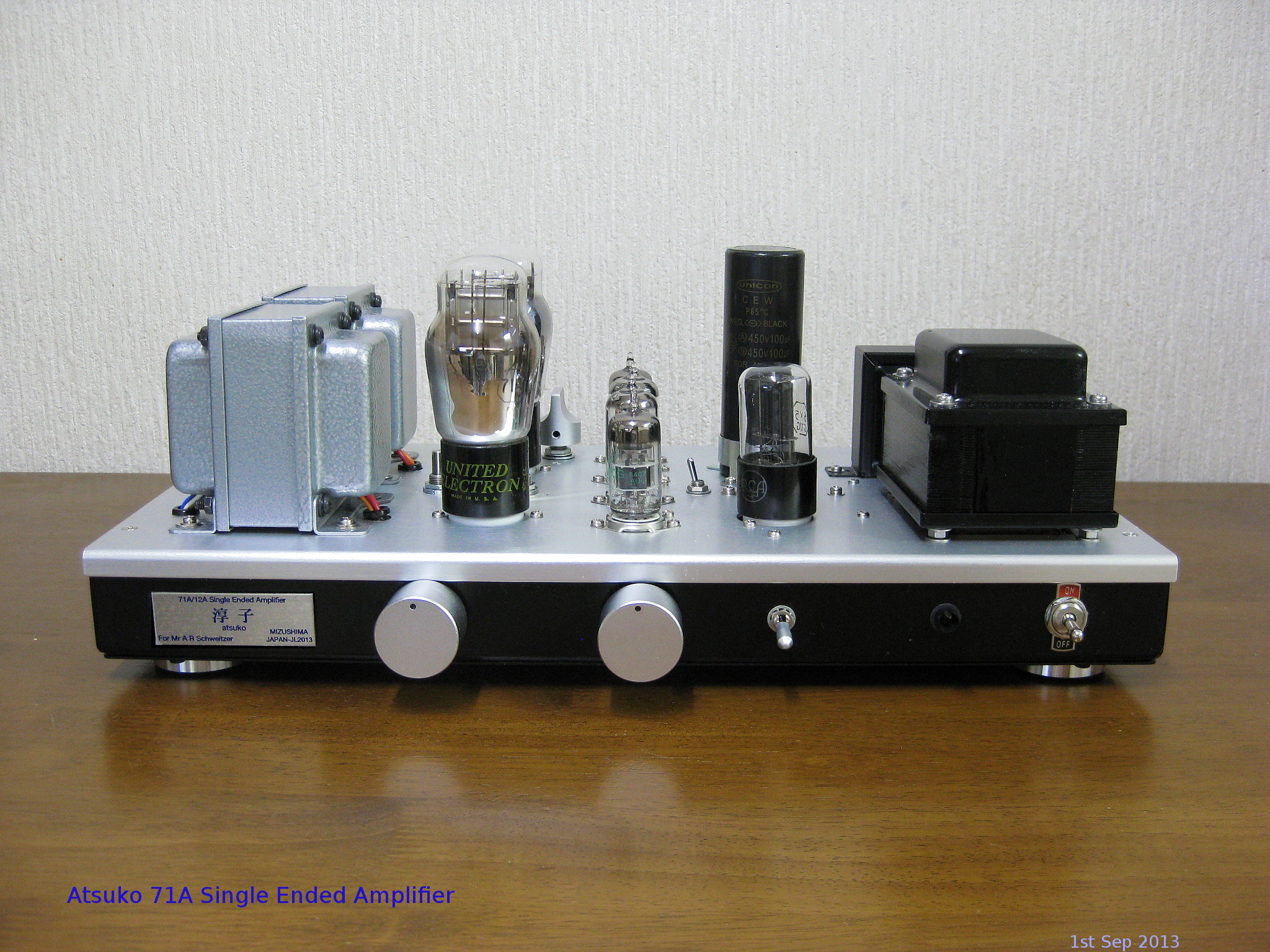 Just finished plan of 71A/12A Compatible Single Ended AmplifierD.I.Y
Just start one of plan of brew71A and 300B compatibleSingle Ended Amplifier D.I.Y
EL86/6CW5 Single EndedAmplifier withActive UL for Plan to build up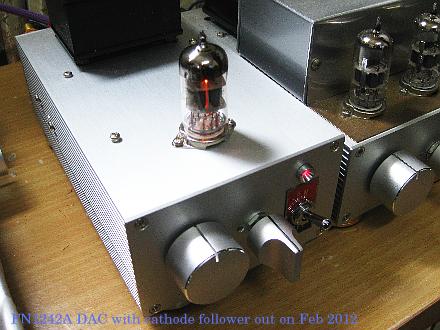 Valve Pre+4parallel DACwith Valve Pre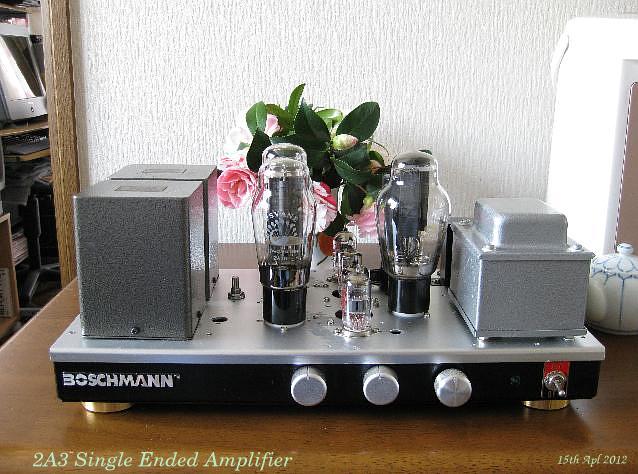 2A3 Single Ended re-buildSingle Ended Amplifier All resistance usingMetal film resistance from Apl 2012
Fluency DAC for 220Vwith Valve D.I.Y 2012
Testing other drive for 2A3C,2A3C Single EndedAmplifier D.I.Y and Test
Just Started 2A3/45/71A Universal Kayra Single EndedAmplifier for order as custom made
Just finished brew 1626Single-Ended Amplifier D.I.Y
Just finished built up 2A3-45 Perche Drive Single Ended AmplifierD.I.Y
EL11 Mono Single Ended AmplifierD.I.Y
Full Differential Push Pull Amplifier's Introducing
EL3N Philips Triode ConnectionSingle Ended Amplifier D.I.Y

James JS 6123HS 300B SE Amplifier WE300B SE Main Amplifier
300B/2A3 Single Ended Amplifier with Digital input300B/2A3 SETPerch Drive compatible Amplifier
under construction
2A3/45 Inter-Stage-Drive by 5687Trans-Drived 2A3/45 SETgood amplifier for 2A3 and 45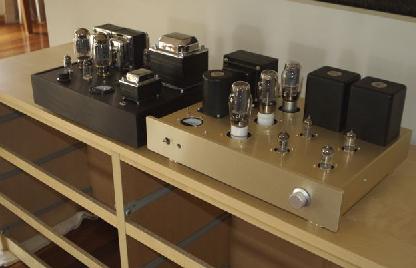 Tim Williams D.I.Y Perque Drive KT88 Single Ended Amplifierwith his sound A A to Z from Australia

D.I.Y er from Germany LEBONG.DEAudiophile
Durandal's D.I.Y Amplifier _With_His_Sound_from Germany
Audiophile UK and Rohan Lowe Spanish Guitar Maker in UK

EL34/E34L Triode Single Ended Amplifier--5 W rms Mini Power Amp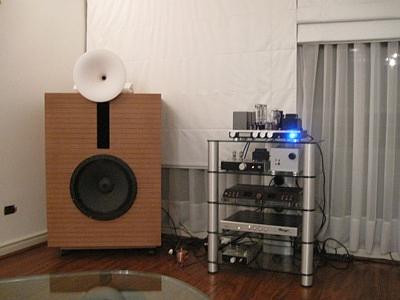 2A3 Single Ended Amplifier D.I.Y--45 and 2A3 Single Ended Amplifier
2A3/45 Single Ended Amplifier Trans-DriveSETAmplifier
2A3/45 to 300B Single Ended Amplifier with Inter Stage Drive2A3 SET Inter Stage Drive only Testing
New(under construction)ISO Tango 2A3Perque DriveSingle Ended Amplifier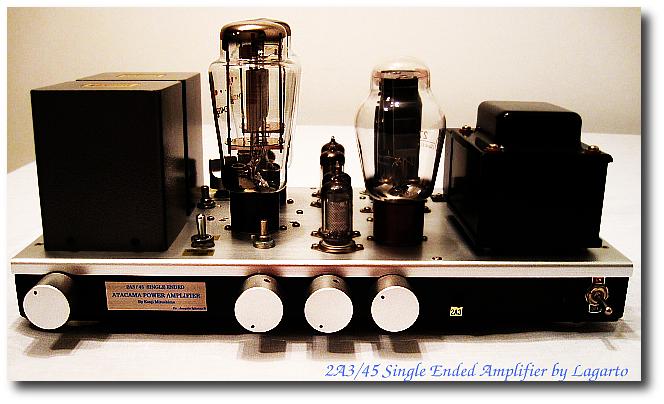 ISO Tango XE20 2A3/45 Single Ended Amplifier D.I.YISO Tango XE 20S SE Amplifier//Recomended shematic for 2A3/45 SET//
EL156/6550/KT88 to KT120 Single Ended Amplifier D.I.Y EL156/6550 SE
Famouse Sakuma Amplifier IntroduceSAKUMA Direct Heating Amplifiers
His Transformer Drive are only MONO, he never use(built up) stereo amplifier as you know!!!

Master Sakuma's facebook link

Introduce 211 Single Ended Amplifierby Johannes LeBongfrom Germany
Violinst Maestro Tokitsu for his violin Music ArchiveSuper Good !!
Sings TOTOROFor Miyazaki Anime details
Miyazaki Hayao Anime Site STUDIO GHIBLIAll of Miyazakionly Japanese
From Canada, D.I.Yer Mono Block300B SE Amplifier by Mr Mervyn
US Live Internet Radio --List--of InterNet Radio Station
from 1995 to 2009 my sound _With_My_Sound_at Home
one of dialect famous other side of JapanKESEN GOin north of Japan
2A3/45 ISO Tango SET Amplifier Show Pictures(solamente fotos)
Fujii Amplifier how to function--Special Single Ended low distortion Amplifier
Nobu Shishido Circuit--only copy of Shishido's schematic diagram
Serbia High End ClubMr Alex P Audiophile
Como armar un amplificador a tubos--Valve Amplifier Made in Chile 2002
EL84 SE D.I.Y--EL84 Single Ended Amplifier
2C51(5670) Pre Amplifier 2C51 SRPP
6550 SE Amplifier to 300B,2A3 SE 6550amp
I am using ICEWM long time ,my OS of PC is Linux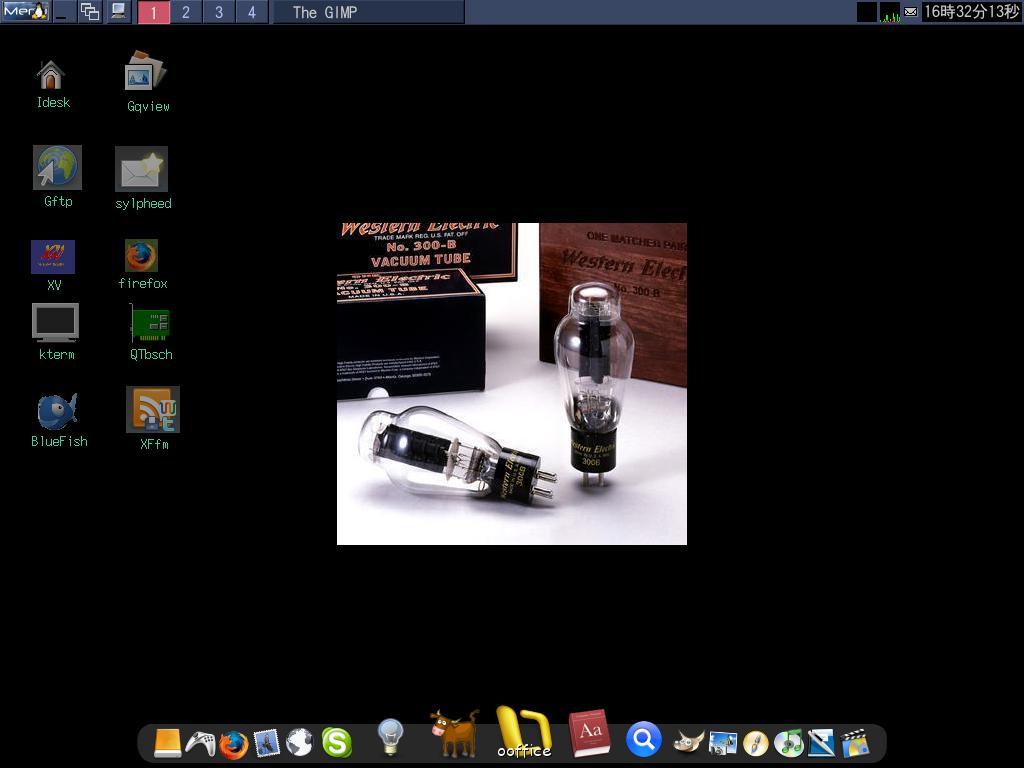 6550 SE Amplifier How is 6550 SE cathode drive
2A3 SE Made in Chile 2A3 Single Ended
6EM7 Push Pull Amplifier 6EM7 PP
Amplificador ETECETRA Amplificador de Ultima Technologia
Other idea of my hand made product sitesingleended.web
Shishido and Soya amplifiersPositive grid drive
6AC5 SE Amplifier how to make6AC5 SE
6BM8 SE Amplifier how is ?ECL 82 SE
New type 2A3 like 300B 2A3's
RCA 45 Single Ended Amplifier 45 SE Amplifier
C Moy Head Phone Amplifier C Moy Amp
Other side of Yaha Amplifier D.I.Y-- 3A5 Single Ended HP Amplifier by +6V DC
Tripath and ST Microelectronics Digital Amplifier D.I.Y TA 2020,TA 4100 and TDA7491HV
5998 Single Ended Amplifier D.I.Y 5998 SE
Line Amplifier--6C19 Single
EL86 Differential Push Pull Amplifier--EL86 PP Amp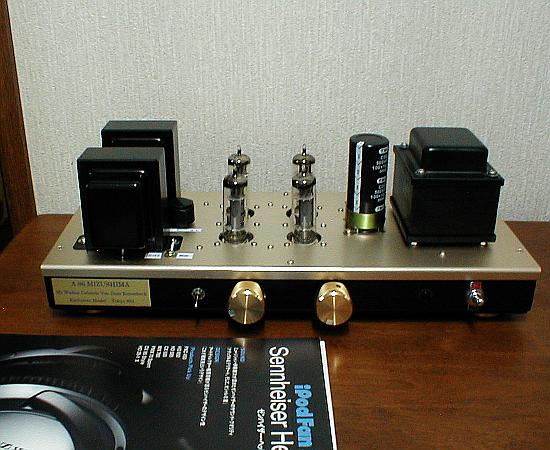 PCL86 Differential Push Pull Amplifier--PCL86 Push Pull Differential
5687 Differential Push Pull Head Phone Amplifier--Head Phone Differential PP Amplifier
Single Amplifier PT15
Pre Amplifier etc--Mini Pre Amplifier
IC Pre line Amplifier--IC Mini Pre Amplifier
Desk TopDesk TOP
Back Load horn how to make--Back LOAD HORN
SV811-3 Single Ended Amplifier--SV811-3 SE Amplifier
Bsch Linux how to--Bach Linux how to
PEN45DD Single Ended Amplifier--PEN45 DD SE Amplifier
Mr J Komiya Amplifiers Komiya AmplifierVery Expensive Small Amplifiers
Larry Hi Fi Singapore__By Hasegawa Amplifier_
6DJ8/6DT8 Differential line amplifier with DAC can be use 6BQ7 and 6N1Ptoo
Mini EL34/6L6GC Single Ended Amplifier--5 W rms Mini Power Amp
Simple CR RIAA SRPP pre amplifier--SRPP RIAA for MM and MC
Mini EL32 Mini wired Triode Single Ended Amplifier2 W rms Mini Power Amp(sound like DHT SE)
ECL82/6BM8 Differential Push Pull Head Phone Amplifier 2 W HeadPhone Differential Push Pull Amplifier
6EJ7 driving 2A3 Single Ended Amplifier 91B Type 2A3 Single Amplifier
How to make Audio TransformerAudio Transformer D.I.Y
how to get -12 volts from +5V for OP Amp IC LTC1144CN8make up minus volts from 15V from +15V
how to build up XLR inputXLR In puthow to make wire etc
Simple Non Over Sampling NOS DAC_PCM56 DACto 8 time Over Sampling DAC D.I.Y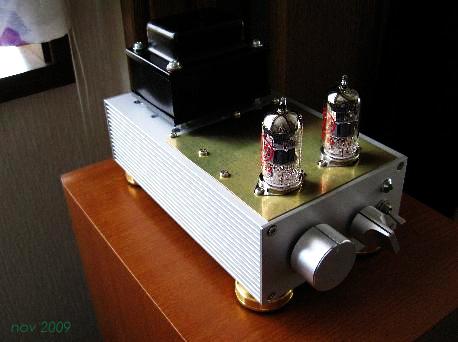 FN1242A Fluency DAC with mini Valve PreDAC-PreAmplifier

USB to S/PDIF convertor D.I.YUSB/SPDIFConvertor
Super low cost Digital AmplifierTPA311220N2Small Amplifier//under consturaction
I love this site...next
---

Free Movie and TV from USA 、very nice site if do you understand english
---
俺の独り言(ヒトリゴト)Only in Japanese
NOTE:
Left-side color is_"red"_■ is "doing something right now"
"or I am doing some up date."and is"recently I did".

picture location is Akihabara(Electric Zone) Kanda Tokyo Japan on Nov 2009
Akihabara has more than 1000 electrtic shops.we can get any kind of electric parts.
AKIHABARA TOKYOAKIHABARA KANDA SHOPS in Tokyo
AKIHABARA RADIO DEPARTSELECTRIC PARTSSHOPS(only Japanede)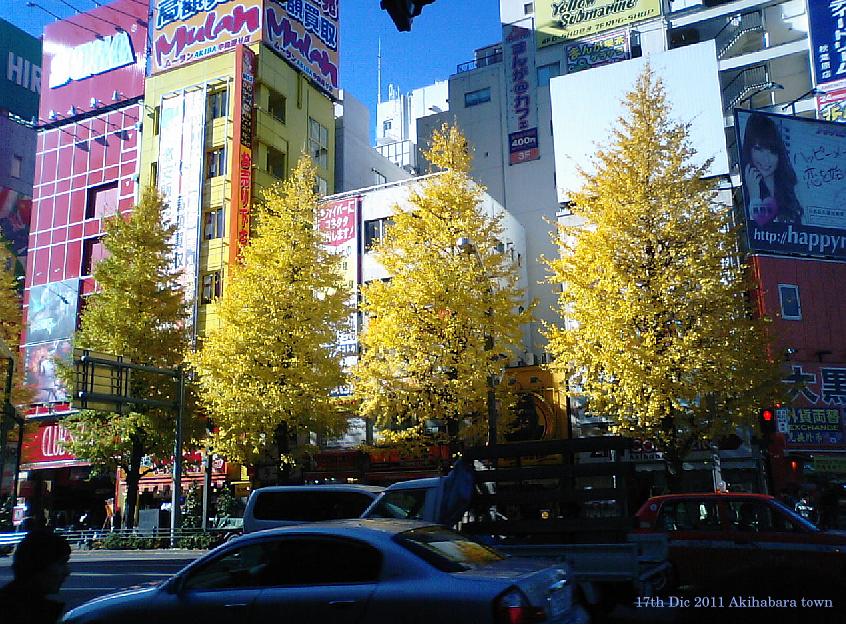 Akihabara electronics town on 17th Dic 2011
AKIHABARA RADIO CENTREELECTRIC PARTSSHOPS(only Japanede)
Edited by Blue Fish Linux

Las Fotos que se encuentran en esta pagina de
web son originales de Sr K .Mizushima se prohiben su copia.1998-2013
WEB are Original of Mizushima ,Do not permit any copy of SITE
[C]Copyright 2003-2015 www.single-ended.com

Akihabara Walk around by google
Sun Audio Japan
Audio Senka
Radio Depart Build
You Can buy many electronics component in Akihabara ,,,, http://akizukidenshi.com/catalog/top.aspx
Kasuga Musen, small Audio Transformer MFG and company is very small,they makes good staff for valve Audio
Koizumi Musen Co,,, Speaker Driver
AMTRANS CO Japan
OYAIDE Cable
Kanda Myo jin . Temple of Shinto.Kamisama of Akihabara and Chiyoda Zone, God of Work ,very beautuful place if visit Akihabara please visit this place
If would like to know more ?


Single Ended Amplifier D.I.Y By JH1DAS ex WB4ACI
How to build up Amplifier Single Ended Amplifier 2017
since 20th Sep 2008(last up date 11st Jan 2021)