SRPP RIAA Amplifier D.I.Y

Please see with Firefox better see on your PC
Real Audiophile no use Push Pull Amplifier
SRPP RIAA Pre-Amplifier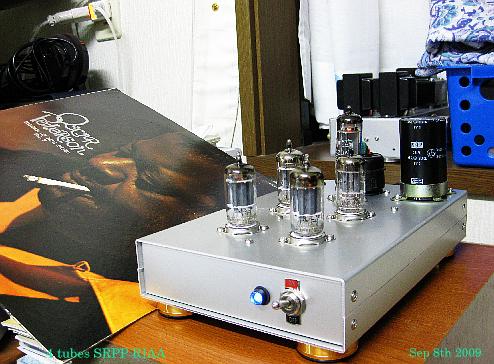 This Pre Amplifier for RIAA was built up early 1994 and restration of
Pre-Amplifier on Sep 2009 starting.this pre was consist with 7 valves,tone control and
RIAA , Pre-amplifier.REC OUT.improve only a parts of RIAA.I like SRPP RIAA sound
with CR Network and 4 valves of SRPP.
T1 determind 6.8K and 0.047uF,56K and 0.0047uF.
T2 is determind with 6.8K, 0.047uF and T3 is calculated by realation T1 and T2.
T1 is 3.18mS ,T2 is 0.318mS and T3 is 0.075mS from RIAA Spec.please see RIAA Site
for more information of RIAA value.
RIAA OrgRIAA INformationplease see.
depend on how to caluculate , different value indicated by designer.



I have very nice sound from these RC network values.almost american old Jazz tested good.
Tested : ECM /Keith Jarrett Stella by Starlight,Milestone Records/Red Alert Red Garland
Miles Davis"Round About MidNight"/CBS more are very natural.
Classic: Just tell you, just played Pablo Casals and Rudolf Serkin recorded on 1953
Beethoven Sonata for Cello & Piano.disc is very old one but remaster recorded on
1984 by CBS. I felt "they are playing a front of my eyes".very good sound and natural.
just few components are used but sound very good.old Jazz LP's played so nice.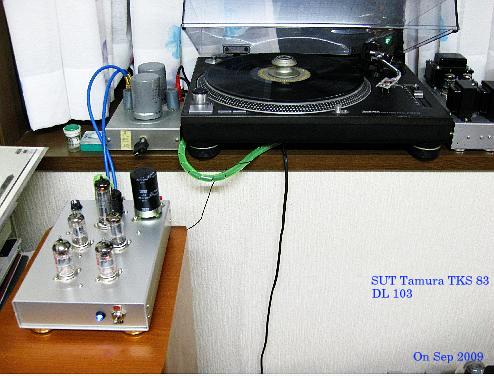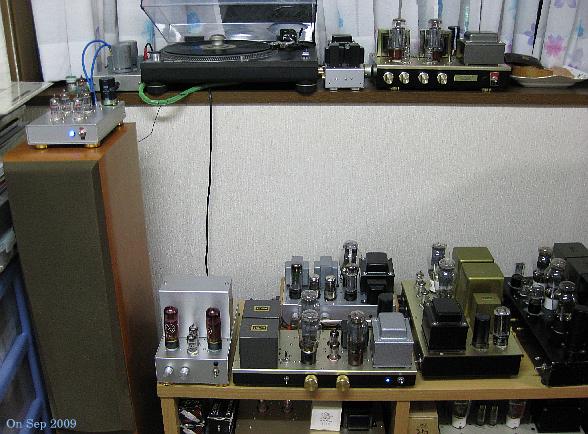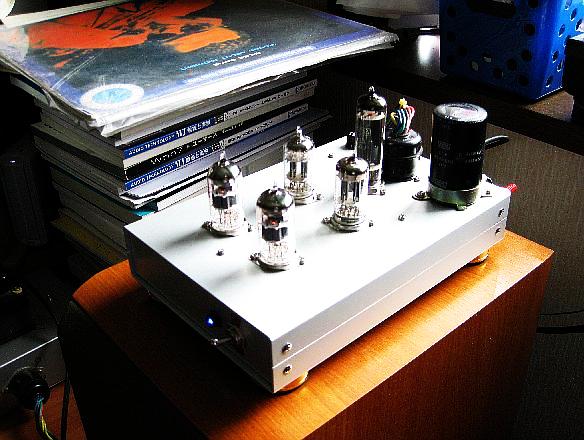 Only RIAA SRPP design on 2 Sep 1994
ÆüËܸìhere
new circuit SRPP RIAA
Pre SRPP MC/MM Amplifier only schematic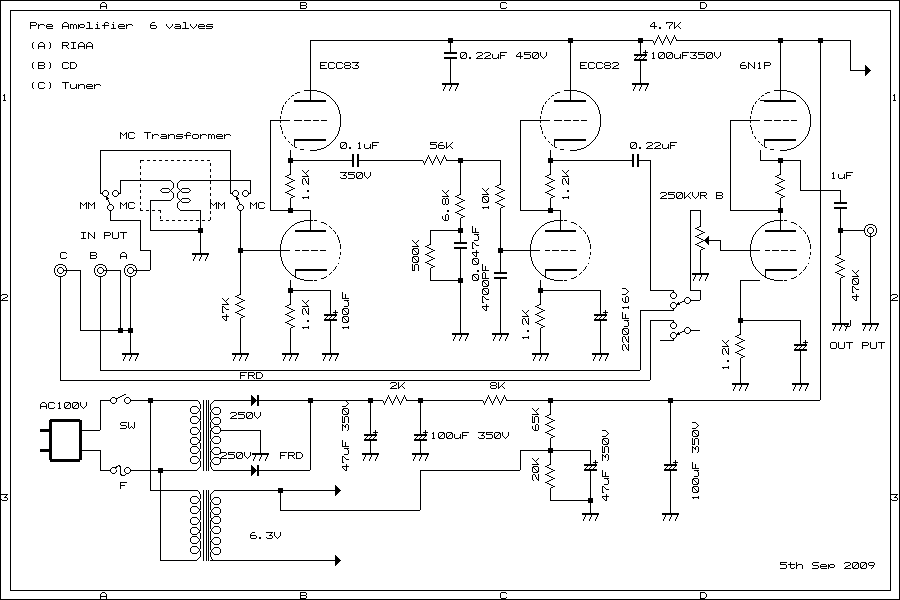 RIAA SRPP Pre Amplifier for MC/MM
Link for RIAA something can help you
The Bona's HomePageRIAA how to?
Minor Audio dot.comRIAA how to calculate?Only Japanese
Back Ground UKhow to calculate SRPP etcfrom UK

Since 3rd Sep 2009 in Sakura Chiba Japan
Single Ended Amplifier D.I.Y
How to build up Amplifier Single Ended Amplifier 2010-2013